PVN Magazine Issue #2
£

2.00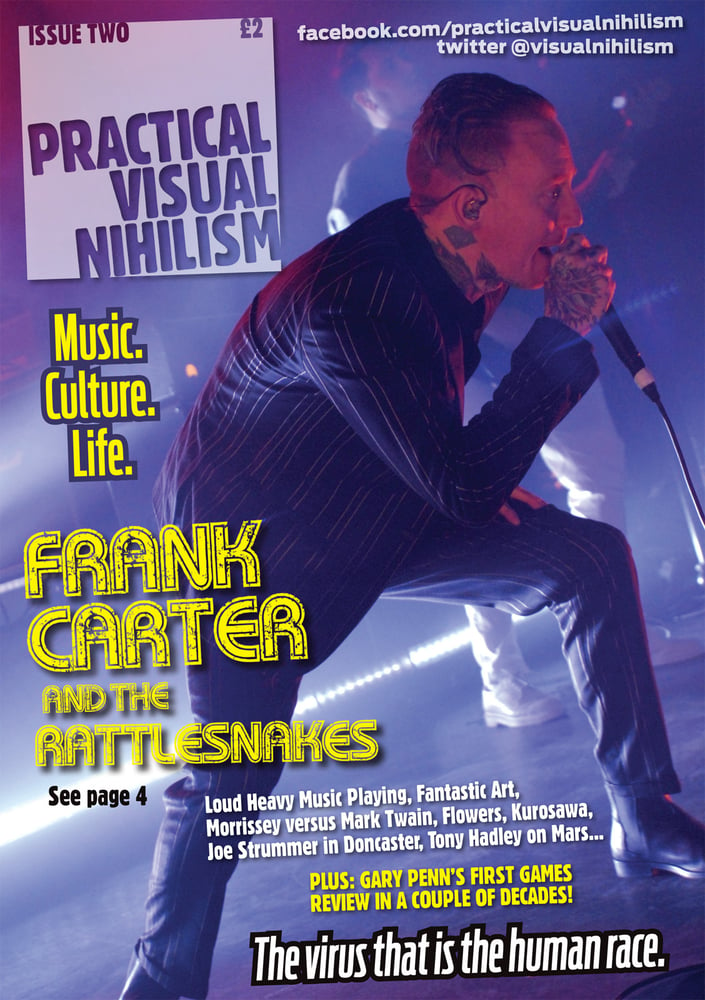 The second issue of Practical Visual Nihilism. More refined on slightly lighter paper inside, and a more colourful approach to page designs. features the amazing band Frank Carter and the Rattlesnakes (with our own exclusive photos), The Wonders of Kurosawa - how a classic Japanese film-maker influenced modern film-making, indie game The Magic Circle, Gary Penn's review of Nintendo's Splatoon 2, an in-depth look at the people and the bands of the Manchester heavy music scene, Flower Power, Joe Strummer in Doncaster, Morrissey versus Mark Twain, Planting Seeds, Ubiquitous, photos, mad art, illustrations, quotes, and satire. And more. It's a highly detailed miniature magazine!
36 pages of high quality self-publishing, printed on 170gsm paper on the cover, and 150gsm inside. Stunning designs and a wildly visual style. Highly legible. Less swearing than issue one!
An ideal travel read - small format fits nicely in a bag or handbag, without taking up much room.
Weight: 80g (90g in envelope)
Dimensions: A5 (210mm high by 148mm wide)
Staple stitched at centre, full colour throughout.